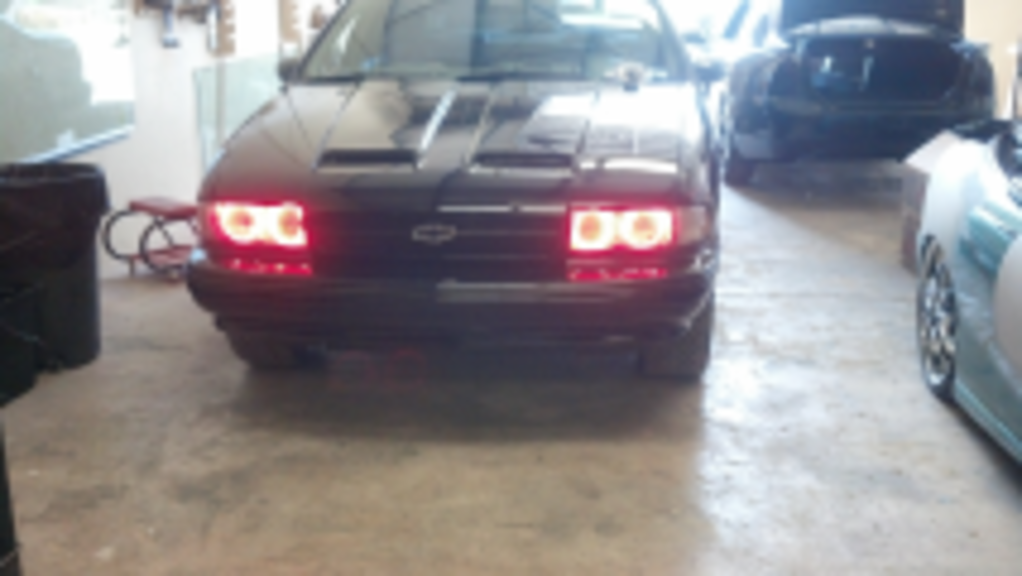 If you're still relying on traditional headlights to see the road at night, you're missing out. Today's HID headlights are a bright idea for better road illumination and a big improvement over conventional headlights. When you're ready to switch out your old bulbs for more brilliant, longer-lasting HID xenon headlights, head over to Audio Extremist. We're Oklahoma City's source for HID headlight conversion, and we have years of experience installing HID lights in all kinds of vehicles. Replacing your existing headlights with new HID xenon lights is an easy change to make for clearer visibility and improved driving safety at night. Why not sharpen your nighttime road vision just like that? Convert to HID headlights today!
Your eyes need all the help they can get in dark driving conditions and bad weather, especially if you're an older driver with diminishing eyesight. Powerful HID headlights can make an incredible difference in how well you see as they brighten up the night with a strong beam of blue-white light. Other HID headlight advantages that are too good to miss include:
Great energy efficiency
Four- to six-year life span
Tremendous glare reduction
Cool to the touch
Enhanced vehicle appearance
Unique headlight colors
And more!
While HID headlights cost more than their halogen counterparts, they make up for the higher expense by lasting twice as long and delivering a much stronger beam for your buck. Plus, it's not just the intensity of an HID headlight that allows you to see better. The color of the light also plays a key role in enhancing your view and expanding your peripheral vision. When you're blinded by the high beams of an oncoming car, HID headlights cut through the glare in a way that halogen headlights simply can't. To learn more about HID headlights for your vehicle, including HID fog lights, contact Audio Extremist today!
Automotive LED Lights
In addition to handling your HID headlight conversion, Audio Extremist is also available to help with LED lights for cars and other vehicles. LEDs, or light emitting diodes, are being used for a variety of automotive purposes from LED headlights to LED tail lights and interior lighting strips. Thanks to their small size and remarkable color range, LED car lights make it possible to customize your vehicle lighting choices as never before, both inside and out. Whether you're seeking LED headlights for superior nighttime vision or LED truck lights in vibrant colors, come check out the incredible options we have waiting for you in automotive LED lights. Besides LED headlights, we can install LED light bars and side step lighting for trucks, RVs, and even ATVs. In Oklahoma City and beyond, we're here to make all your vehicles shine brighter with LED auto lights!
Have questions about HID lights or LED lights for cars, trucks, and more? Don't hesitate to call or stop by our local shop for answers. Lighting is an important aspect of your vehicle's safety and appearance, and it's another area of expertise for our pros at Audio Extremist. If you're not happy with your halogen lights, it's time to replace them with HID headlights or LED car lights. Give us a ring now.